11/19/2020 - 10:00 AM
Bridge Connect - The Effect of COVID-19 on Trade Part 29: Rewind on Port Hours of Operation
Join us on Thursday, November 19, 2020 at 10:00 a.m. for the livestream recap of our latest Bridge Connect Session.
Learn More
Notice of F . A . S . T Lane Switch
Please be advised that as of February 3, 2017 the F.A.S.T lane has been switched from lane #5 to lane #6.
Tenga en cuenta que a partir del 3 de Febrero de 2017 el carril F.A.S.T se ha cambiado del carril #5 al carril #6.
THE MOST EFFICIENT FULL-SERVICE COMMERCIAL BRIDGE IN TEXAS
"The Pharr International Bridge allows for safe, orderly, and efficient crossings for both commercial and non-commercial vehicles."
Take A Look At Our News Feed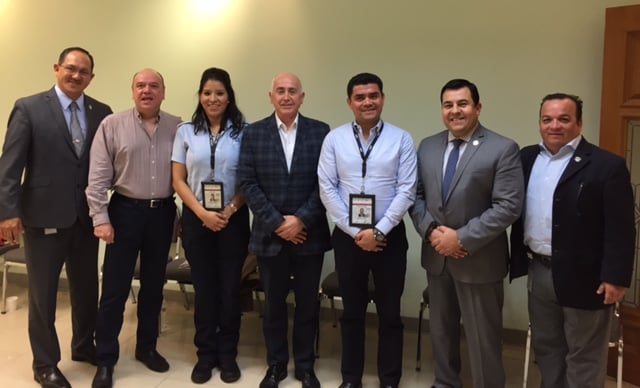 Working together, the Pharr International Bridge attended the Second Informative Meeting for Mexican Custom Facilities with the Mexican Aduana and
Pharr, TX – In anticipation of the start of the 2016-2017 produce season, The Pharr International Bridge will be holding
This month's team building activity was hosted by the Pharr International Bridge. Staff of all city departments competed in an
See What We Have Planned.
We are continuously finding ways to improve the effeciency of the Pharr-Reynosa International Bridge.
See What we have planned next!
WE HAVE BEEN BUSY THIS YEAR AND
PASSENGER VEHICLES CROSSED
COMMERCIAL TRUCKS CROSSED