Attention!
All customers who currently operate using AVI/tags are required to attend as this new system will replace all the existing tags in operation and provide an overview of the customer system enhancements. The new system will also change the ticket for those ticket account holders. The new system will be implemented starting in July, so all customers are encouraged to attend this session to gather the necessary information. Please click the link below to register for our new system.
Atención!
Todos los clientes que actualmente operan con AVI / etiquetas deben asistir, ya que este nuevo sistema reemplazará todas las etiquetas existentes en funcionamiento y brindará una descripción general de las mejoras del sistema del cliente. El nuevo sistema también cambiará el boleto para aquellos titulares de cuentas de boletos. El nuevo sistema se implementará a partir de julio, por lo que se anima a todos los clientes a asistir a esta sesión para reunir la información necesaria.
Live Bridge Connect - Update on Upcoming Projects
Come watch Thursdays, November 14, 2019 Bridge Connect Session that went over upcoming projects at the Pharr International Bridge!
Learn More
Notice of F . A . S . T Lane Switch
Please be advised that as of February 3, 2017 the F.A.S.T lane has been switched from lane #5 to lane #6.
Tenga en cuenta que a partir del 3 de Febrero de 2017 el carril F.A.S.T se ha cambiado del carril #5 al carril #6.
THE MOST EFFICIENT FULL-SERVICE COMMERCIAL BRIDGE IN TEXAS
"The Pharr International Bridge allows for safe, orderly, and efficient crossings for both commercial and non-commercial vehicles."
Take A Look At Our News Feed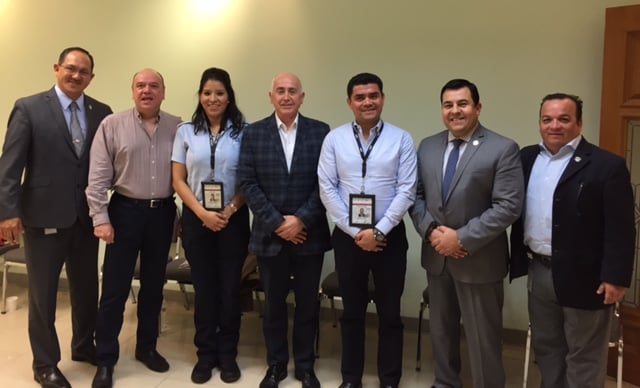 Working Together
Working together, the Pharr International Bridge attended the Second Informative Meeting for Mexican Custom Facilities with the Mexican Aduana and
Read more.
See What We Have Planned.
We are continuously finding ways to improve the effeciency of the Pharr-Reynosa International Bridge.
See What we have planned next!
WE HAVE BEEN BUSY THIS YEAR AND
PASSENGER VEHICLES CROSSED
COMMERCIAL TRUCKS CROSSED